Here are all of the posts tagged 'Facebook'.
Twitter confirms upcoming office in Indonesia
Following Facebook's and Apple's moves to open offices in Indonesia, Twitter has revealed that it will also be setting up an office there within the next six months. Adam Bain, Twitter's global president for revenue and partnerships tweeted from Jakarta last week, confirming this announcement.
Terima kasih for welcoming us, Indonesia! I'm in Jakarta today to say that Twitter will open an office here soon! pic.twitter.com/MTXRXkBovR

— adam bain (@adambain) August 29, 2014
Indonesia has 20 million active Twitter users and 69 million active Facebook users, proving to be a strong market for social media.
China's Renren sees drop in active users
The social network once known as 'China's Facebook' recently released its Q2 2014 earnings report, revealing that it now has fewer monthly active users than it had two years ago. Renren's drop in active users could be attributed to the rise of Sina Weibo and WeChat in China, which offers a vast array of services including news-reading, online payments, gaming, messaging and more.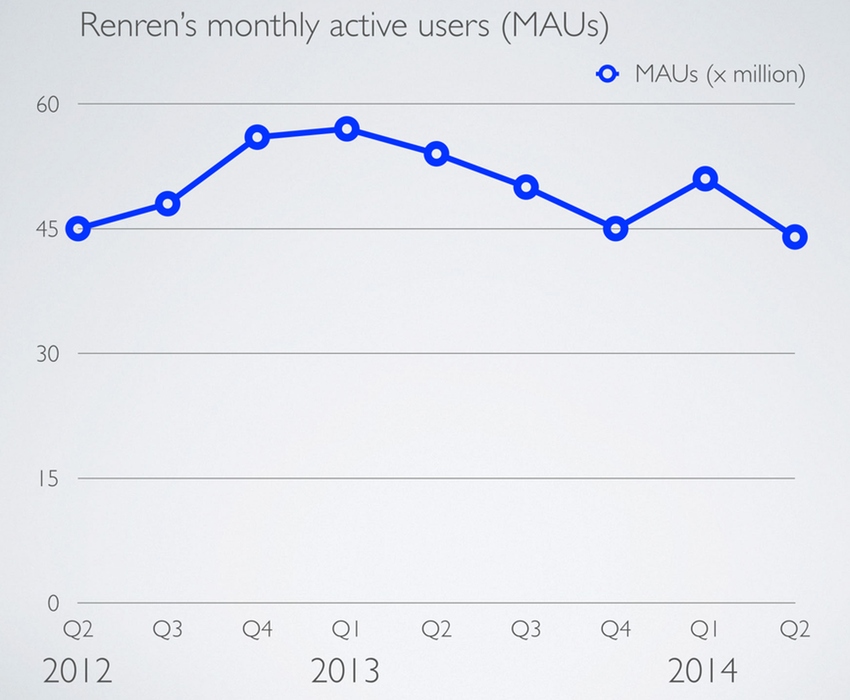 'Ice bucket challenge' hits Asia
Not sure if you've heard, but there's an 'ice bucket challenge' thing happening on Facebook right about now. It looks like it's going to be the biggest online charity campaign ever, as our data in the Huffington Post shows. The hashtag #icebucketchallenge has received over 4.48m mentions, over 20 times the number seen by #nomakeupselfie. There have been over 2m videos on YouTube, too, including videos from a number of participating brands.
In an infographic by Social Samosa, research shows that India, Thailand and Singapore are the next highest contributors to online buzz around the charity initiative, behind the US and UK. These three Asian countries contributed to a total of 14.7% of online buzz.